We're the Handyman Burlingame Trusts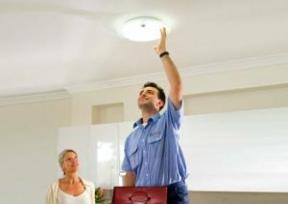 For decades, homeowners have called on us as the premier handyman service in Burlingame, and our reputation for providing quality service with professional results precedes us. We are known for examining the situation and determining the best approach to save you money while never forgetting the importance of high quality work. We understand the frustration that home repairs can cause, and are here to relieve your stress and provide the quick, quality service necessary to fix your problems and improve your home.
It's important to select a handyman who has experience and a history within the community to ensure you receive top-notch service. Handymen should understand the importance of acting quickly while maintaining a focus on quality. Additionally, honesty and integrity are important qualities for handymen to ensure customers are receiving the service they need and deserve. We are the Burlingame handyman services providers that set the standard with all of these qualities and are always ready to help you with your needs.
Our handymen have spent years in refining their skills and talents to ensure they are offering Burlingame homeowners the best services with exceptional results. Whether you are looking for a quick repair or a major renovation, we are here to help you with all of you home improvement needs. Our experience, professionalism and dependability put us steps above any other handymen companies. When you choose to work with us, you choose quality.